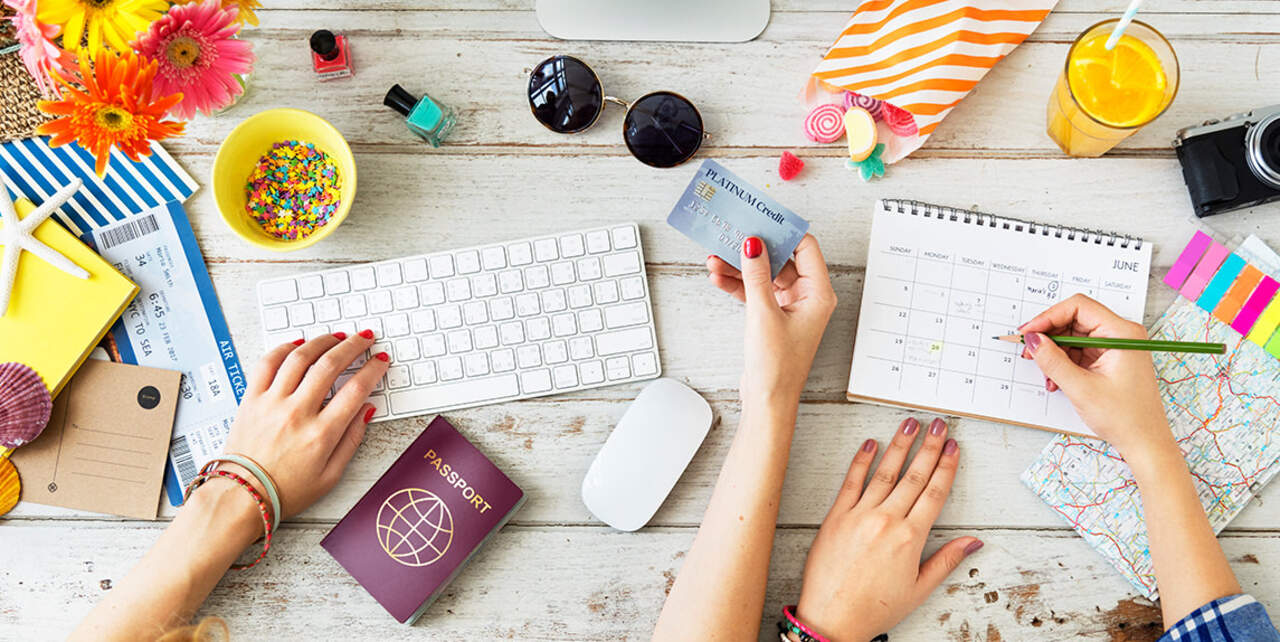 Experiences for 2
A selection of our gifts
Spoil the couple or your partner with an experience for 2

If you are going to a wedding, gold wedding, a double round birthday or another occasion where it makes the best sense to show up with a common gift to please a couple, then it can be hard to find the perfect gift, which will fall good soil with both recipients - especially if you want to give something a little different than the classic porcelain, wine or flowers.

Here, the right choice might be to give them an experience gift instead. This is a gift that will definitely create fond memories for the couple, no matter how big a budget you have. If you also want to delight your partner with a very special gift that you can enjoy together, then a gift with experiences for 2 will definitely also be a good choice.

There are a sea of options when it comes to choosing an experience, and therefore it can be difficult to find the perfect one that your partner or couple will be happy with. But there we can help you well on your way here at GoGift. We have a large selection of experiences that we have carefully selected, so you can choose between the experiences for 2 that you would like to give as a gift to the couple or your partner. With us you can find experiences for 2 that range from hotel stays and travel to culinary and cultural experiences. So there is plenty to choose from. If you want to give the recipients free choice on all shelves, give them the Super Gift Card.

Experiences for couples - luxury and delicious gastronomy

There are many options when it comes to choosing the perfect experience to gift to a couple. If you want to do something very special, give a gift card for a weekend getaway. Here, the recipients can choose from a lot of beautiful hotels, inns and castles scattered across the country, where they can have a lot of unique experiences in the lovely Danish nature, with good food and relaxation. It will definitely make room for well-being and to just enjoy each other's company.

If the trip is to go a little further away than here in the country, then you can also give a gift card to DFDS Seaways, where the recipients can, for example, choose a mini-cruise to Oslo. You can also provide an experience where there is plenty of room for laughter and fun. For example, give a gift card to Wallmanns Cirkusbygningen, where shows, entertainment and good food go up in a higher unit. Here, the recipients of the co-guarantee will have a special experience right in the heart of Copenhagen.

You can also give a gift card to the Royal Theater, where the recipients can choose from many fantastic performances. There are many options when it comes to finding experiences for 2, so it's just about diving into our wide selection of gift cards for experiences, so you can delight the recipients with the perfect gift card for a wonderful experience.

Lots of gift card experiences for 2 at GoGift

If you are invited to a dinner or a party with a couple of friends, it is always obvious to give a gift that both parties can get something out of. You probably know it yourself - in a busy day, it can be difficult to find quality time with your girlfriend, because even though you may often talk about going out, it rarely happens. With exciting gift card experiences for 2, suddenly there are no more excuses. Then the couple has to put a day in the calendar, and that is guaranteed to be something they will appreciate.

We offer a sea of different experiences for couples, whatever it may be about relaxation, gastronomy, action or fun and different experiences. With gift cards from us, there is a guarantee of creating memories for life, so choose the perfect gift with us today.

The Super Gift Card at GoGift

When you can not decide which experience you want to give away, consider buying our Super Gift Card. This gift card is our most flexible (and most popular) of its kind. This is where the recipient gets the opportunity to choose freely on all shelves within the amount limit. This allows the couple to decide for themselves whether the gift card should be used for something new for their shared home, an exquisite dinner, a castle stay or something completely different. The possibilities with us are so many that it can be difficult to choose. At the same time, however, there is no doubt that the many options ensure that we have something for everyone, regardless of age and interest.

Book an experience for 2 today. You order it at home via a few clicks, and you can receive it in just a few seconds if you choose delivery via e-mail or SMS.