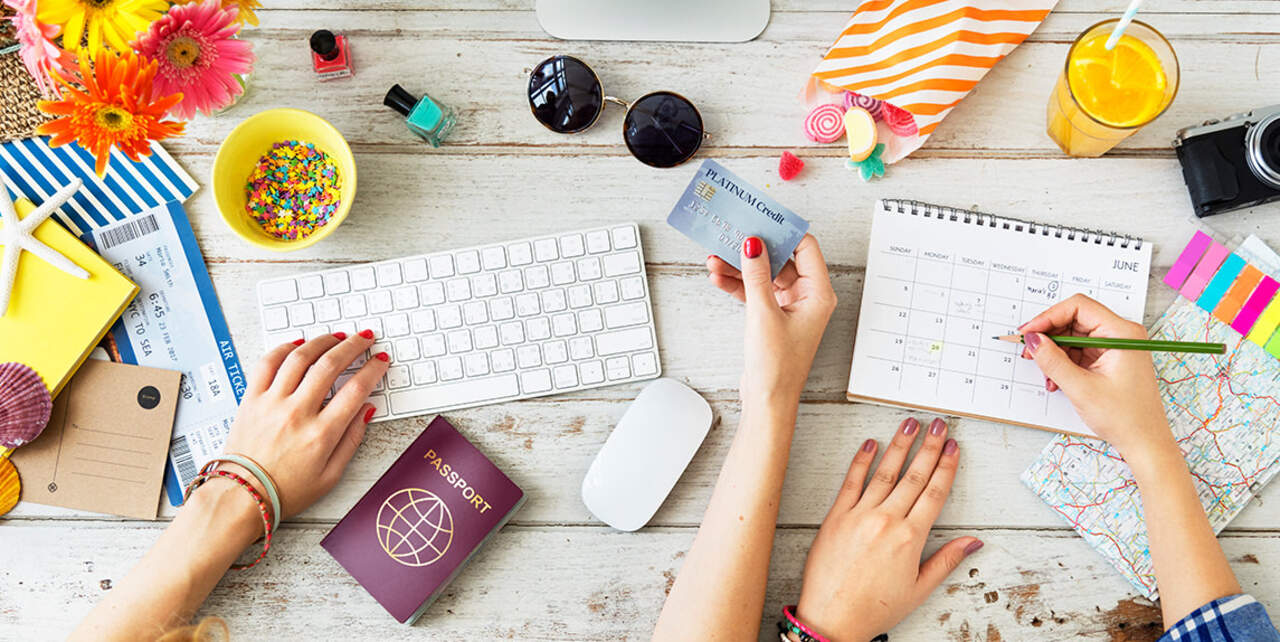 Experiences in Aarhus
A selection of our gifts
Aarhus is Smilets By and perhaps one of the most cozy big cities that you can find in Europe, because everything is gathered in a cozy little town center with the river as the ultimate center. There is a sea of possibilities in Aarhus, and if you need a weekend in the big city, which is not Copenhagen, then you will definitely not regret taking a trip to Aarhus. Whether it's food, entertainment or shopping, all the exciting experiences are just around the corner when you step out of the main train station at the end of the pedestrian street. In Aarhus, you will find all the best in one place, and therefore it is also the perfect gift idea to give a gift card for experiences in Aarhus.

Rejoice someone you care about

When you choose a gift card for experiences in Aarhus from GoGift, it has never been easier to give a gift for fantastic experiences. With a few clicks, you can order the right gift card, and then you can receive the gift card by e-mail, so it is just ready to be printed out and packed in a nice box. You can also receive the gift card via SMS if it needs to be even easier. Then there is no excuse for not pleasing someone you care about, but a good experience in beautiful Aarhus. If you want to give your recipient free choice on all shelves, choose the Super Gift Card, which gives the recipient the opportunity to choose between all the exciting experiences in Aarhus. Otherwise, we come below with good offers for good experiences in Aarhus, which you can delight a good friend or girlfriend with.

Enjoy the City of Smiles with gift cards for experiences in Aarhus

In Aarhus, experiences await everyone, both men, women and children, as well as people of all ages. If you know someone who might well need a weekend or wellness stay, give a gift card for an experience in Aarhus. Aarhus offers several different options to completely disconnect and let the hustle and bustle of everyday life disappear on a delicious stay. You can also choose to give an Early Bird gift card. This gift card gives access to a wealth of exciting restaurants in Aarhus, where culinary experiences await, where 1/3 is cut from the normal price. You may also need some quality time with your parents, siblings or girlfriend, and in that case I would like a gift certificate for a trip to the cinema. A good movie over a serving of popcorn is rarely a bad idea and not at all when it's in good company. In Aarhus there are no less than 4 cinemas, and which one you can choose with our cinema gift card, you will find out when you open the gift card.

Large selection of exciting experiences in Aarhus

vis det er tid til en hyggelig weekendtur til Aarhus, så er det svært at komme udenom, at der også skal være tid til en god omgang shopping, så klædeskabet kan fyldes op med sæsonens nyeste tendenser. Aarhus er nemlig fyldt med lækre butikker, så du helt sikkert kan blive klædt godt på, finde gode bøger eller velduftende parfumer og smarte sko. Med et af de mange gavekort fra GoGift kan du glæde en ven eller kæresten med et gavekort til en af de mange forretninger, så de kan forkæle sig selv. Du kan for eksempel finde gavekort til Magasin, der altid har tøj fra de bedste danske mærker, flotte sko og skønhedsprodukter fra de førende mærker i verden. Så er du sikker på at få forkælelse for alle pengene. Du kan også give et gavekort til Matas eller Imerco.

Of course, a good round of shopping also includes a delicious round of food and something good to drink, so that you can rinse down the many purchases a little too large amounts. A nice dinner or lunch is a good end to a cozy day. And fortunately, Aarhus is filled with good restaurants and cafes, where you can get delicious meals, good wine and maybe a few tasty cocktails. With the café and restaurant gift card, you can choose between a lot of different restaurants and cafés in Aarhus.

GoGift makes it easy

You may have previously purchased gift cards from GoGift, but if this is your first time trying it out, you will be amazed at how easy it is. In some cases, the gift card is valid for a specific item, but in most cases, you can choose the amount yourself. Then you choose the delivery form and date, enter contact information, and then you can have the gift card delivered in a few seconds if you choose e-mail or SMS delivery. We are also happy to pack the gift card for you, but this also means that you have to wait a few days for delivery.