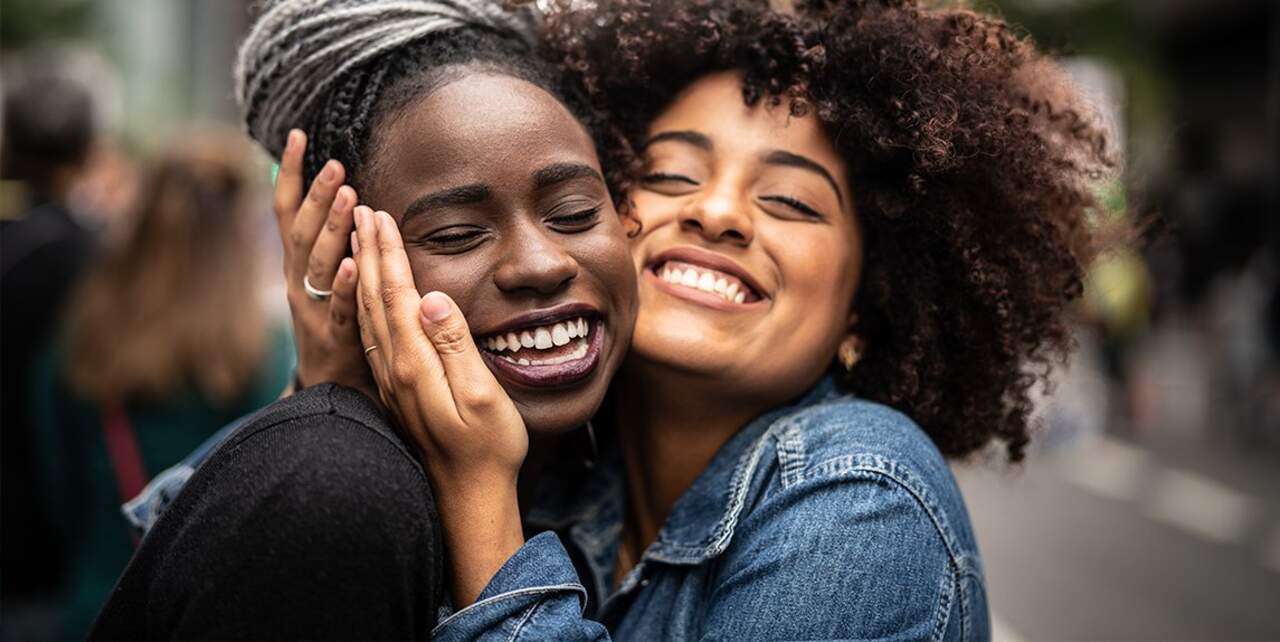 Gift for your sister
A selection of our gifts
Whether it's a birthday, Christmas Eve, a hostess gift or something fourth, it's time to find the perfect gift for your sister. Even if you know your sister better than anyone else, it does not necessarily mean that it is an easy task to find the right gift, but fortunately you can afford it here with us. At GoGift, you can choose from more than a hundred different gift cards that your sister will be happy with, whether she is interested in fun experiences, clothes and fashion, wellness, books and electronics or something completely different. We have something for everyone, so when it's time to pamper your sister with a great gift, you can safely put your trust in us.

If you are still completely barefoot after looking through the possibilities on this page, the Super Gift Card is always a good solution. This gift card gives your sister the opportunity to choose between all the exciting options here with us, and there is no matter how old your sister is. Then you can be sure that the gift falls into good soil and that it does not need to be exchanged. Take a look at this page, where we give you lots of inspiration for a good gift for your sister.

Delight your sister with a treat

Is your sister in full swing with the study, or is there speed across the field at home with husband and children, then it is probably too rare for her to prioritize time for herself. You probably know her well enough to know if she would appreciate a round of pampering, and if so, buy a gift card for a round of wellness. With our popular wellness gift card, your sister can enjoy a wonderful massage, a trip to the hairdresser or enjoy delicious beauty care. If you know she's a big fan of skin care products, you can also give her a gift card to Matas, where she can find everything her heart desires of just that kind.

If the pampering and coziness need to be increased, you can give her a gift card for a weekend stay. It can either be for the purpose that she can take her boyfriend with her, but the purpose can also be that you together can get some much-needed sisterhood away from the hustle and bustle of everyday life. At GoGift you can buy gift cards for weekend stays at Danish castles, cozy inns and beautiful hotels, many of which are located in idyllic surroundings in some of the country's most beautiful places.

Gifts for your fashion-conscious sister

If you have a sister who loves shopping, there are a wealth of gift cards at GoGift that will meet her needs for just that. Giving a gift card does not have to be boring or impersonal at all. When you choose the right kind of thing, it can tell her something about how well you really know her. Maybe you know she just loves shopping at Magasin, or it may be you know Bahne is her favorite store. In both shops, clothes, shoes, accessories and home decor for all tastes await.

If your sister likes to read in fashion magazines and dive into the latest trends and tendencies, shopping tips, etc., and find inspiration from some of the industry's biggest personalities, then choose a gift card for EUROWOMAN. It's something she'll definitely appreciate.

Buy gifts for your sister at GoGift

Whatever it is one or the other gift card you choose to give your sister, we are sure we have something she can use. Our gift card is obvious to give away for any occasion, and if you have tried it before, you already know how easy it is. At GoGift, we can deliver the gift card to you in a few seconds, if you choose delivery per. email or SMS. You can also choose to have the gift card wrapped, but then you should expect a few days delivery time. Also, did you know that you can add a personal greeting and a picture to the gift card? That way, you can make the gift card extra personal and show your sister that you have really put some thought behind the gift. We look forward to seeing which gift card you choose, but should you be in doubt about anything, you are always welcome to contact us. We are always ready to help you further, so do not hold back.