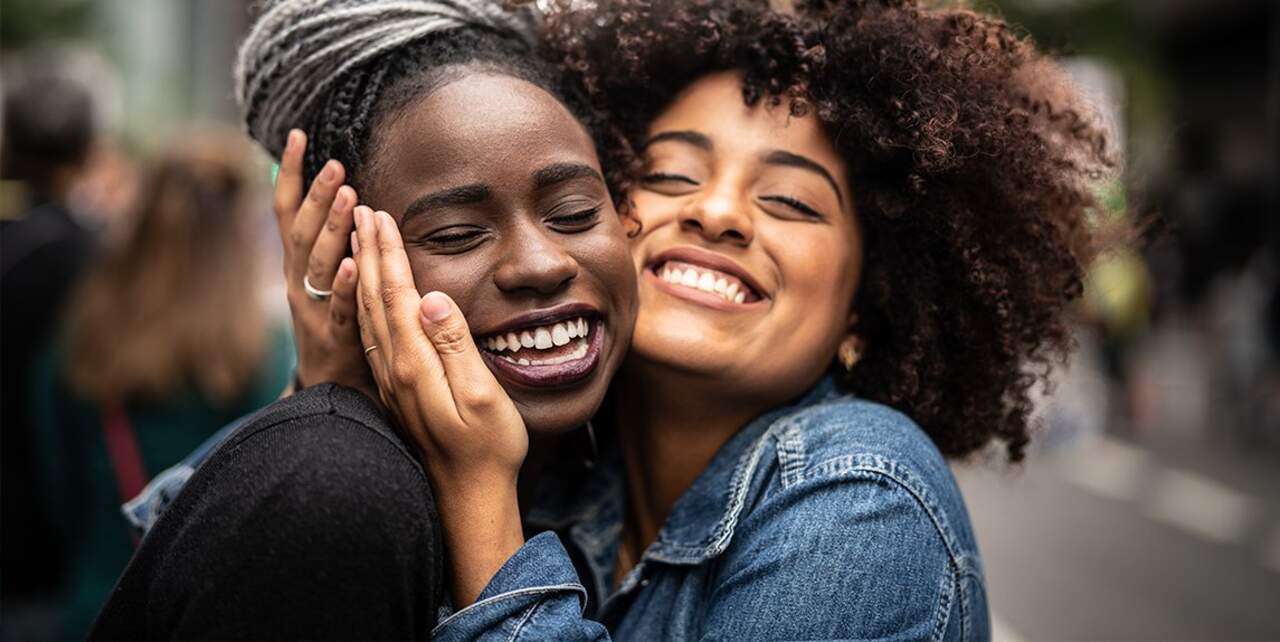 Gift ideas for your best friend
A selection of our gifts
Treat your friend to the perfect gift

Whether it's for a birthday, Christmas or maybe a hostess gift, sometimes it's time to find the perfect gift for your friend so you can show her how much you love her. But often it can be a difficult task to find the perfect gift for the friend, especially if the budget is limited. But fortunately there is a solution for that. At GoGift, you can find a large selection of a lot of different gift cards, regardless of whether your friend loves experiences, clothes, relaxation or something completely different. When you choose to delight your friend with a gift card from GoGift, then you can find just the gift card that suits her taste, and then you can also choose what the gift card should sound like to suit your budget.

If you are completely at a loss when it comes to choosing the right gift for your friend, then you can always choose the Super Gift Card, which allows her to freely choose from all our many gift cards, so she can get just the gift that she dreams of. The Super Gift Card is for everyone, regardless of age, gender and interests, and therefore you can always choose this solution for your friend. Then you can be sure that the gift falls into good soil and does not need to be exchanged. In addition to our Super Gift Cards, you can get inspiration for gift ideas for your friend below.

Gift certificate for self-indulgence

In a busy everyday life with studies, work and possibly also children, it is rare that there is enough time to completely relax and pamper yourself. If your friend is one of those people who never really takes the extra time for herself, then maybe it's an idea with a gift card that allows her some pampering. For example, you can delight her with a gift card for Matas, where she can find a lot of delicious skin care products, makeup, perfumes and much more. You can also treat her to a gift card for a good time of wellness. Here she really has the opportunity to completely relax with a good round of massage, a wonderful trip to the spa or perhaps a haircut. With a wellness gift card, your friend is forced to set aside time for herself, and that may be exactly what she needs.

You can also give her a gift card to Eurowoman so she can relax with the latest fashion, lifestyle and exciting interviews. We have lots of gift ideas for the friend who needs a little self-pampering.

Give her a sharebel experience

If you think that you and your friend do not always get to see each other as much as you would like, then it can also be a really good idea to give her a gift card for an experience that you can share together. You can, for example, give her a café and restaurant gift card, where you can enjoy a good lunch or dinner together in a cozy café or restaurant. Here there will definitely be a good opportunity to talk about big and small. There are many options when it comes to finding gift ideas for the friend, so it's just about exploring our large selection of gift cards.

It is important to take care of all your relationships, whatever it is for the boyfriend, parents or girlfriend, but it is not necessarily always easy to find time for it when there are two schedules to go up. With a gift card for a shared experience, there are no longer any excuses - then you have to find a day, and that can be a good way to get it done.

Buy your gift cards at GoGift

With a gift card from GoGift, there is ample opportunity to find the perfect gift for your girlfriend, whether it is for a special occasion or you just want to show that you appreciate her. We have gift cards for all types of women, whatever your girlfriend is interested in fashion, home decor, food or something completely different. If you have previously bought gift cards from us, you already know how easy it is. You simply choose the amount, form of delivery and delivery date, after which we will send the gift card to you per. mail, email or SMS.

Whatever you come up with for your girlfriend, there is no doubt that you will create joy and it does not have to be boring to give a gift card at all. You can add a personal greeting and a photo to the gift card when you order.